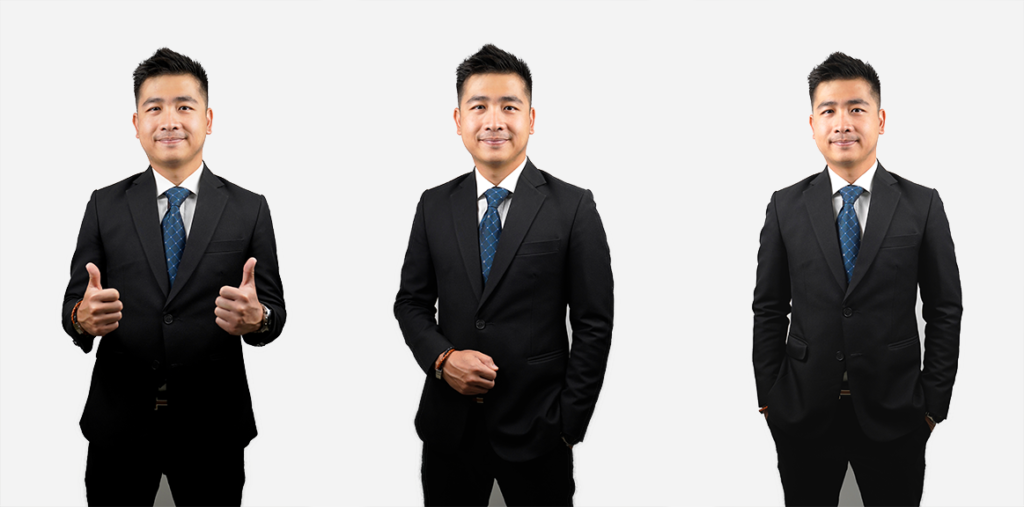 Hi, great to have you visiting my site. Please spend the next 5 minutes to scroll down and find out more. I will like to share with you the 4 main reasons why my customers decided to engage me as their preferred consultant.
It is important to find the right Real Estate Consultant to help you with your needs. Make your service fee worth it. 

2019 is my 10th year in the industry. All these years here, I have always upheld my belief in providing knowledge and service. Service is a big word to many but to me its all about being responsive to my customers and be able to solve their problems.
To me, PREVENTION is better than CURE. Why wait for the problem to arise? Why not prevent it from even happening? People choose to engage the service of a Real Estate Consultant is to look forward to having a carefree process and also to ensure that they have made the best decision through the advice for the consultant.
My belief has helped me strive in my career to be able to help and provide homeowners and property investors with the best advice and decisions. I hope to be able to help you out too. Please feel free to contact me.



Customer Testimonials

I first met Aaron years back when I was in the process of divorce. He was able to analyse my housing needs and issues and offered good advice. Unlike others, he did not push for quick sales just to benefit himself. Instead he had been very patient with me on housing matters from time to time.

 

Over the years he has gain my full trust in all housing matters. When I finally decided to sell in early 2014, he was definitely my best and only choice that I can rely. Due to the nature of my divorce, the housing issue was very complicated. Fortunately, with his vast experience, Aaron was able to give deep insight on all potential issues that I might encounter and helps me avoid any surprises. He had helped me to minimise my losses under the best circumstances, and made both my selling and buying of houses to my best advantage, more importantly, with a peace of mind.

 

My children and I are very thankful to Aaron. I strongly believe Aaron is one of the top agents around and glad he was the one to handle my case.

Customer Testimonials

My fiancé and I embarked on the journey of house searching with a tall list of requirements. We were confident that by doing research we could find our dream home. 


Fast forward to close to 3 months later – after trawling propertyguru.com.sg countless times and going for clueless viewings at different houses on our own, we were a little dispirited and wondered if our requirements are even possible to find within one house. And that's when we coincidentally bumped into Aaron during one of our house viewing.


As someone who really hates hard selling or sales talk, I was very much guarded against any property agent in general, just in case I was "accidentally" brainwashed by their sales tactics. But Aaron really impressed me when, upon realising we are really novices in the whole house searching business, he stood at the void deck of the house that we previously viewed and shared with us tons of tips and advices on how we can try to shortlist and narrow down our find. It was a really hot night that day, and the 2 men (Aaron and my fiancé) were sweating like crazy in the sweltering heat. But that did not stopped Aaron from his enthusiasm and we can feel his passion in this line of work. It is also worth noting that throughout the conversation, there is little to no mention of engaging him as our property agent to help us find. Instead, he really tried to stand in our shoes and shared tips on how we can sieve the potential properties, such as how not to judge the pictures by how pretty they look (cos most likely they are photo-shopped! Like der, that is so common sense, but why we didn't think of it! Hmm…) but instead to focus on the key details that are important to us.


To cut the long story short, upon engaging Aaron, we managed to find our dream house in our 2nd week of viewing. Two weeks!!! I think no words can better describe his knowledge in his field of work other than the result. And just to put into perspective how tall that order is – it might be easier to share what is our requirements. We stated the following:


List of requirements: 
– Sengkang / Punggol area only
– Preferably near or easy to access to mrts 
– High floor (10 and above) 
– Full length and or 3/4 windows (both living room and bedrooms) 
– 15 years or younger flats
– no awkward room shapes 
– doesn't face opposite flats directly / too near opposite flats


Today, we went to HDB to sign the letters to finalise the resale procedure. And Aaron feels more like a friend than just a property agent to us now. And if you wonder why I'm willing to write such a long testimonial for him, it is because it takes one sales person to know the hard work involved and effort another sales person put in to give the customers a seamless and smooth experience.


Aaron, we just want to say keep up the good spirit and GREAT work!! We are truly very thankful and blessed that you have been with us every step of the way and this journey could not be smooth without your guidance. Thank you very much for your service. We really felt every penny spent is money well spent.

Customer Testimonials

Thanks Aaron, Saw the HDB email. I appreciate your honest insights about painting the house, it really made a lot of difference. I like my 'sanctuary' even more now. And you did the checklist thingy in a jiff ! And you are very knowledgeable from CPF thingy to the LAW. I am really glad I chose you to be my agent. Anyways you can always let me know if I need to do any liaising with my ex husband. I will somehow get my message across. I thought about it. My apologies if I sounded overwhelmed. It was from all the crazy chaos since last month. This is my priority and I could not afford to let it go now. You have been indeed very helpful to me since day one. And the recent update is that my ex husband does not want to engage a law firm for the sale conveyance. He would prefer HDB lawyer. I did talk it out with SMTP lawyer and my lawyer asked me to personally go down to the HDB office and asked them if HDB lawyer is okay to represent us for the sale conveyance. I will be going down to the HDB office tomorrow to enquire about this. Thank you again for everything. Have a great day ahead.

Customer Testimonials

He is very nice person, patient, and knowledge to his work.

Willingness to offer information and knowledge even if we do not ask for. Very helpful and he is willing to go beyond the normal call of duties.

 

Customer Testimonials

Aaron has the knowledge and skills and know the property market very well. He is very patient and listen to your needs and expectation. If you engage him as your agent, you are sure in good hands.

 

Purchase of flat was transacted smoothly and in timely manner.

 

Everything was communicated well.

Customer Testimonials

He provides first class service. He takes on the initiatives to source for the answers to my concerns and queries without much prompting. I have 100% trust in him though he is someone that I do not even know at all.

 

Very knowledgeable. The whole sale process very smooth.

 

Very professional and transparent in his negotiations. Detailed explanations on the neccessary procedures.

Customer Testimonials

It's our second time hiring Aaron. First time for selling and now for selling and buying. We find him easy to talk to and not pushy. First chat was just an enquiry , he's never pushy and usually suggest the best advise based on situations than just for the sake of selling or buying. We've also referred Aaron to our family members for a non obligatory enquiry. Will have Aaron in mind again whenever we need some property advice.

Customer Testimonials

What stands out most significantly for my fiancée and myself is Aaron's genuineness as a property agent. When we first met him by chance at a house-viewing, he stood sweating with us at the void deck for more than 30 minutes to patiently provide tips and advice on how to conduct a proper house-hunting given our lack of experience. It is worth noting that throughout the entire conversation he did not try to promote himself or brainwash us with sales-talk.

 

After we engaged Aaron's services, we could see that his focus was on ensuring we located a house that fits our laundry list of requirements, rather than trying to get us to quickly settle on a unit so that he could close the deal. And in this regard his in-depth knowledge of Singapore's property market came to the fore as we were able to find our ideal house within the second weekend of house viewings. We are truly thankful to Aaron for being there for us from the very beginning, right up till when we signed the documents at HDB to complete the purchase.

 

 

Customer Testimonials

He is very resourceful and prompt in bringing in prospects. He is also very good at closing the deal.

Aaron would take care of everything and communicate throughout the process. Initially we engaged with another agent but the process of selling was not as smooth as what we had expected, later we found Aaron and he was able to give us excellent guidance and share with us his deep knowledge about how to handle unexpected situations. He was very professional, experienced, attentive to detail. I can't imagine having a more positive experience and recommend him without reservation to anyone.

Customer Testimonials

1) professional 2) very knowledgeable 3) excellent market knowledge 4) sincere 5) précise on timeline management 6) high EQ 7) provide total solution for customer needs and wants

 

Customer Testimonials

Aaron is professional and has the latest information on Singapore's property market. He is able to analyze the information and communicate it in an easy to understand manner which allowed me to make the best possible information. I highly recommend anyone looking to sell or buy property to have a chat with Aaron before making any decisions.

 

Customer Testimonials

Aaron is very professional. He managed to sell my HDB unit in an urgent timeline. Really appreciate his service. Well done Aaron!

 

Has good selling skills and able to explain things in a way common folk can understand easily.
8 MUST KNOW BEFORE BUYING EXECUTIVE CONDO (EC) - 2019
3 GOLDEN POINTS WHEN BUYING A PROPERTY IN SINGAPORE
2019 - CRAZY YEAR FOR SINGAPORE REAL ESTATE (PROPERTY) 25,000 UNITS?
HDB LOAN vs BANK LOAN (Tips & Tricks)
IS IT TRUE? Earn $5000 can sell HDB and buy CONDO?
The older the property the lower the PRICE?
Please feel free to drop me a message. Challenge me with your questions. I am very glad to be able to help you. I am quite confident to be able to answer your question directly on the phone. Many agents specialise themselves in a certain sector of the industry. But I believe to be able to serve my clients well, Knowledge is the key!
I continuously upgrade myself and today besides the usual HDB and Private property. I am also in the company En Bloc Team as well as the Luxury Property Team.
Contact me